The modernist ideals and ambitions of CBS were also evident in two significant architectural commissions. The network's corporate headquarters in New York (1965)—known as Black Rock, for its dark granite cladding—was designed by Eero Saarinen. CBS Television City in Los Angeles (1952), a sleek studio complex, reflected the bold, corporate viewpoint of the advertising executive and businessman turned architect Charles Luckman and his partner, William Leonard Pereira.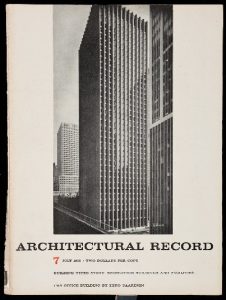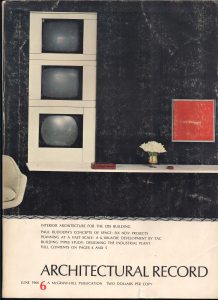 The CBS Building, New York, cover, Architectural Record, July 1965; Interior of the CBS Building, New York, Architectural Record, June 1966
The thirty-eight-story Black Rock, with interior spaces and furnishings designed by Saarinen and Florence Knoll, is considered one of the city's most prestigious modern skyscrapers. Its completion in 1965 was widely reported in the media, and its artistic integrity praised by critics.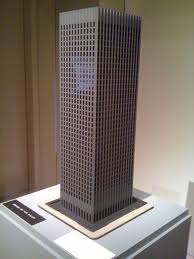 Eero Saarinen, architect, model of the CBS Building, New York, 1960–1962. Collection of Kevin Roche John Dinkeloo and Associates. Installation view, Revolution of the Eye, Center for Art, Design and Visual Culture, UMBC, September 2016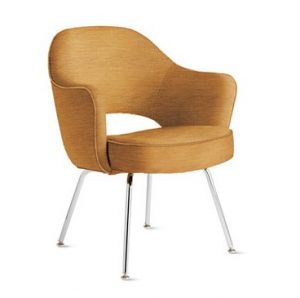 Eero Saarinen, Chair for the CBS Headquarters, New York, c. 1965, later edition. Private collection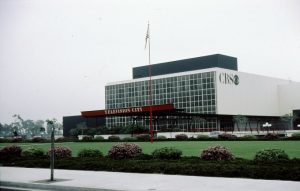 William Leonard Pereira and Charles Luckman, architects, CBS Television City, Los Angeles, 1952